Photo Gallery – Saarbrücken Collection
Pictures from the the Europäische Kinder- und Jugendbuchmesse, a book festival Frances attended in Germany in May 2007.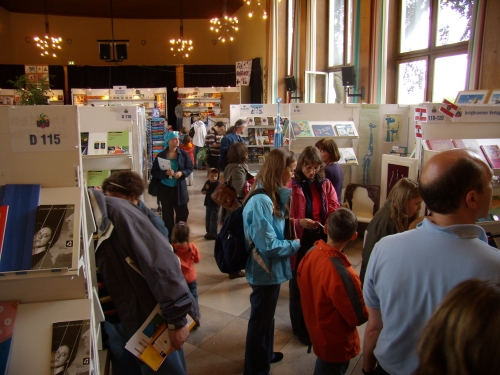 The festival – The Europäische Kinder- und Jugendbuchmesse, looking book festivalish.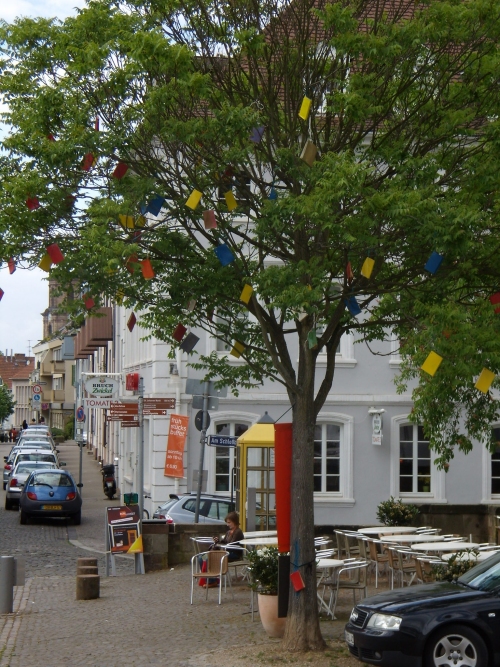 Outside the festival – Saarbrücken, outside the festival. Books hanging from trees, apparently as decorations, and not for crimes against grammar.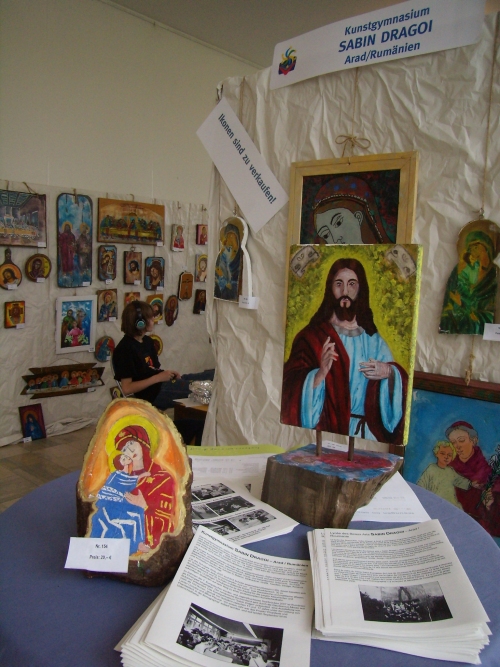 Religious section – Part of the book festival display – religious icon section, some created by children.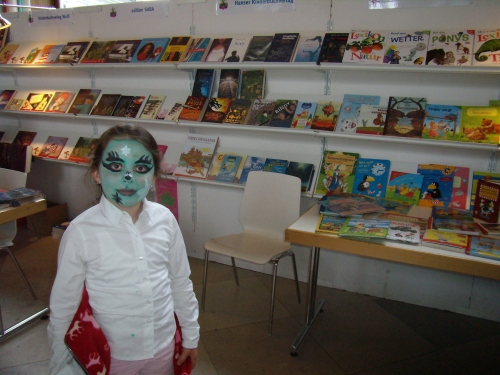 Green child – Frances doesn't know who the small green child is, but it's quite a nice picture.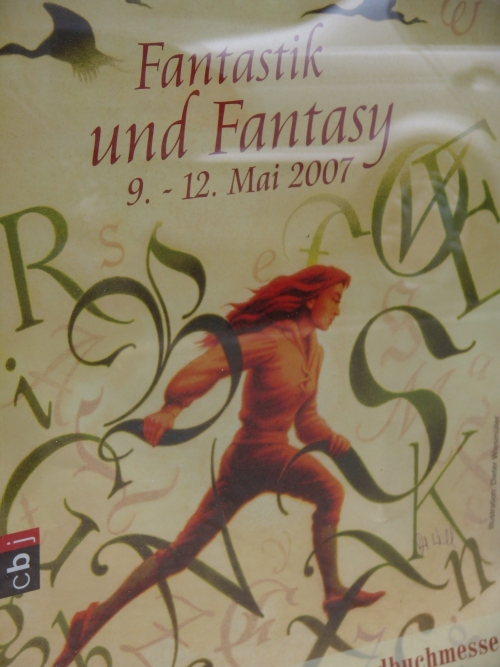 The festival poster – This is a poster for the Fantasy theme of the festival – Frances has a photo of it because they based it on the cover illustration of the German version of Fly by Night. (Yes, it makes Mosca look like she's a nineteen-year-old redhead…)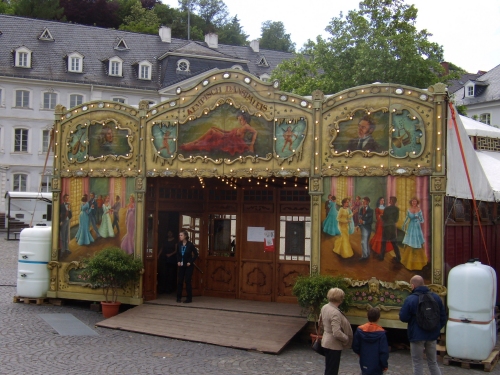 The festival's outside – This is the beautifully carnivalesque structure in which many of the readings/lectures were given.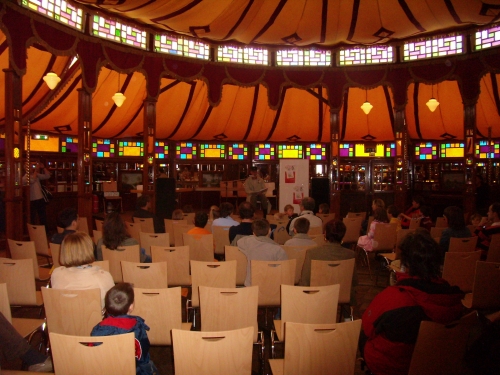 The festival's inside – Inside, it's even weirder…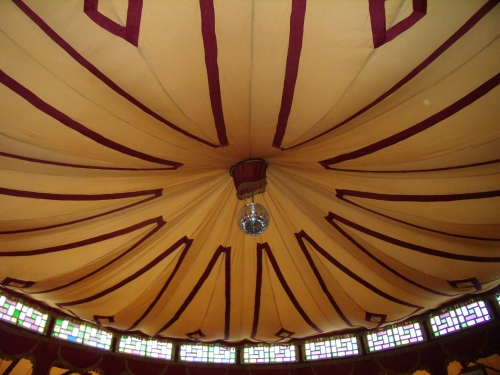 Still inside – … and a bit like being inside a circus tent.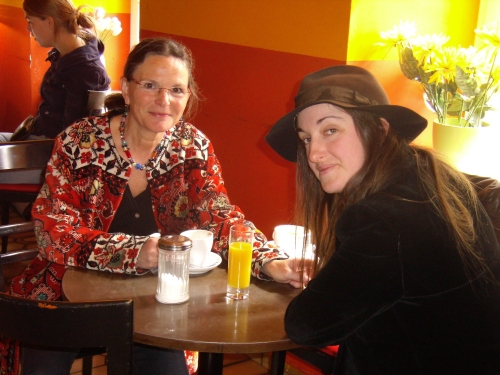 German publisher – Frances with the German publisher of Fly by Night.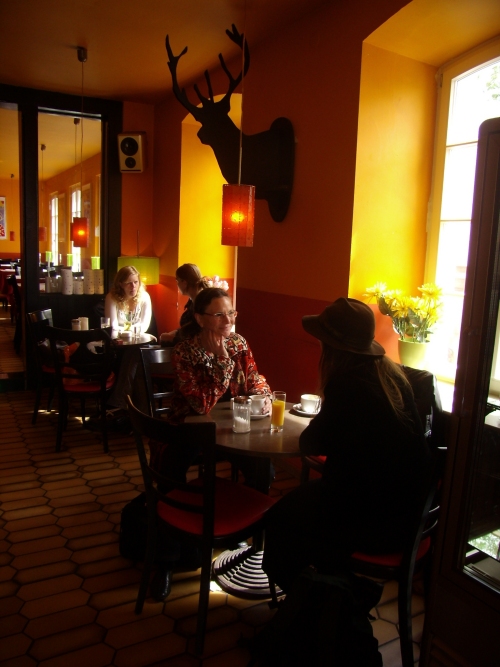 German publisher and spooky outline – With the same German publisher, but this time Frances has changed into a spooky black outline.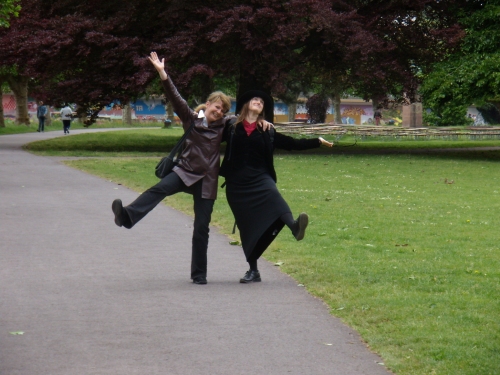 Frances with Daniela Kulot – Frances on the canalside with Daniela Kulot, a very gifted German writer/illustrator of children's books.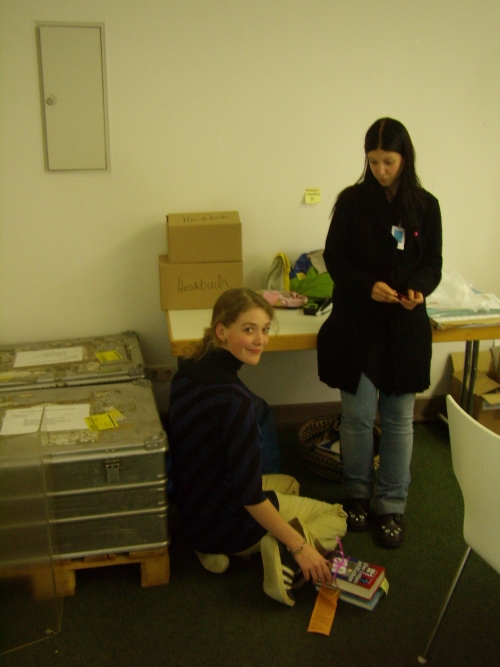 Fly by Night in French – The woman in the centre of this photo found herself performing a reading of Fly by Night in French. Presumably that's why she's trying to hide under the desk.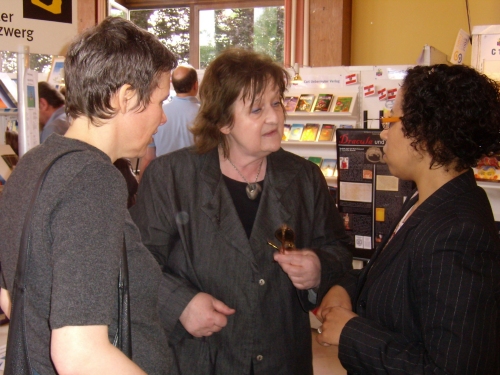 Yvonne Rech – The central figure is Yvonne Rech, who organized the festival.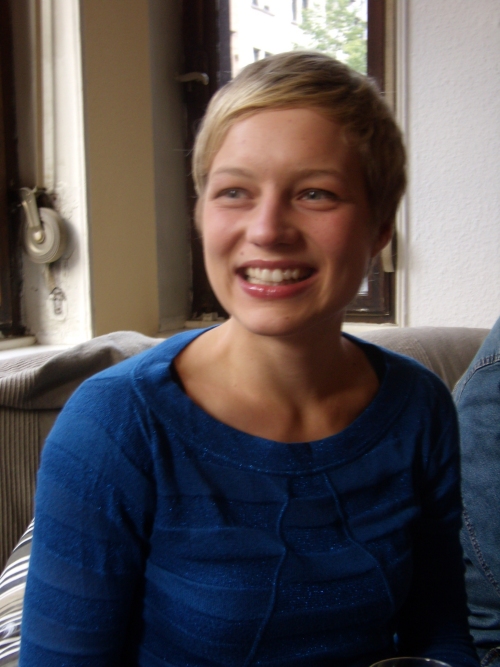 Ninja Steinbach – Ninja Steinbach, who looked after Frances in Saarbrücken and took all these photos.
---