The Library
A collection of the works of Frances Hardinge, together with information about awards and prizes she has won.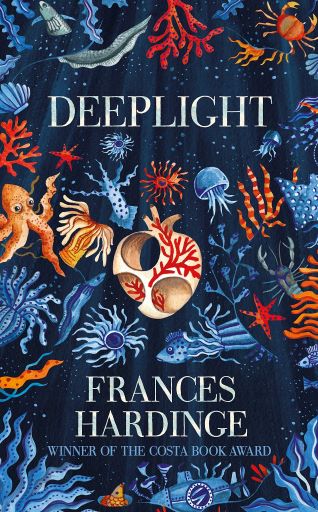 The gods of the Myriad were as real as the coastlines and currents, and as merciless as the winds and whirlpools. Then one day they rose up and tore each other apart, killing many hundreds of islanders and changing the Myriad forever.
On the jumbled streets of the Island of Lady's Crave live Hark and his best friend Jelt. They are scavengers: living off their wits, diving for relics of the gods, desperate for anything they can sell. But now there is something stirring beneath the waves, calling to someone brave enough to retrieve it. Something valuable. Something dangerous.
Nothing is quite as it seems, and when the waves try to claim Jelt, Hark will do anything to save him. Even if it means compromising not just who Jelt is, but what he is…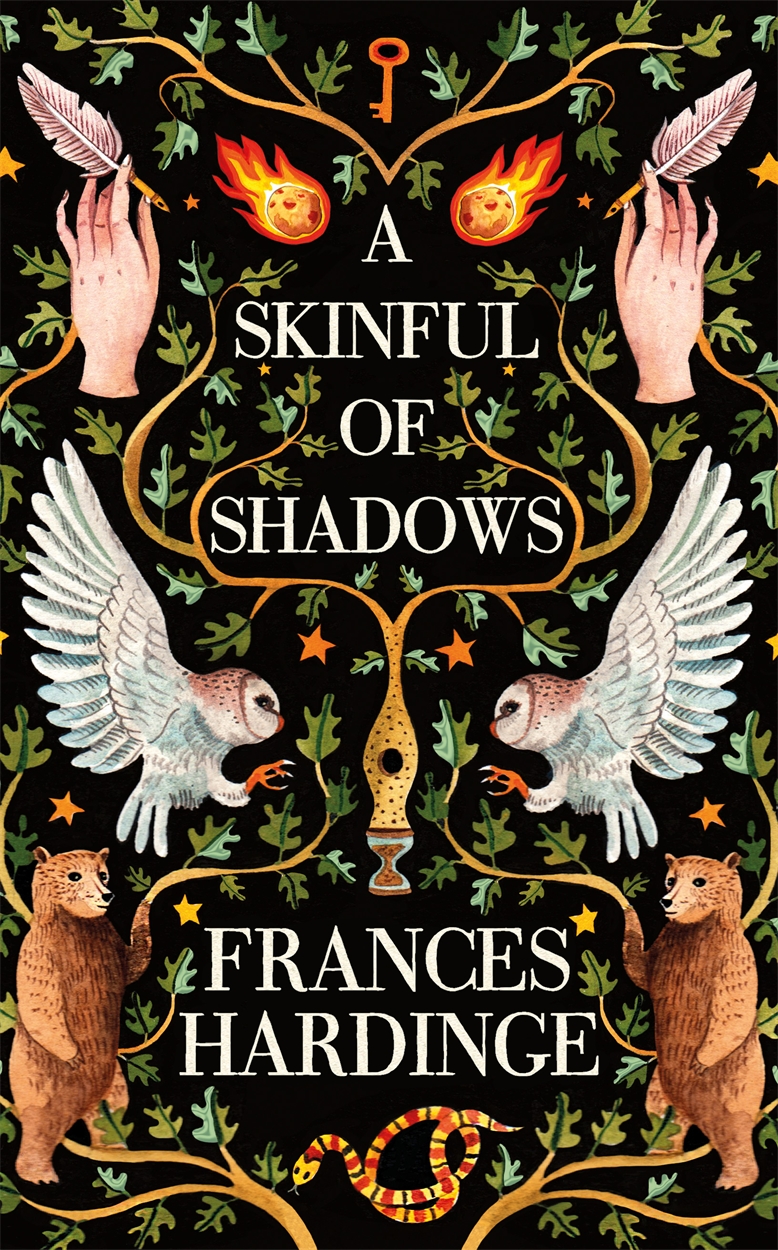 Sometimes, when a person dies, their spirit goes looking for somewhere to hide. Some people have space within them, perfect for hiding.

Twelve-year-old Makepeace has learned to defend herself from the ghosts which try to possess her in the night, desperate for refuge, but one day a dreadful event causes her to drop her guard.

And now there's a spirit inside her.

The spirit is wild, brutish and strong, and it may be her only defence when she is sent to live with her father's rich and powerful ancestors. There is talk of civil war, and they need people like her to protect their dark and terrible family secret.

But as she plans her escape and heads out into a country torn apart by war, Makepeace must decide which is worse: possession – or death.
Macmillan 2017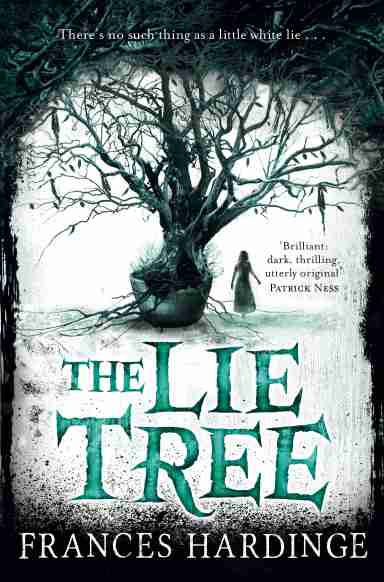 Faith's father has been found dead under mysterious circumstances, and as she is searching through his belongings for clues she discovers a strange tree. The tree only grows healthy and bears fruit if you whisper a lie to it. The fruit of the tree, when eaten, will deliver a hidden truth to the person who consumes it. The bigger the lie, the more people who believe it, the bigger the truth that is uncovered.
The girl realizes that she is good at lying and that the tree might hold the key to her father's murder, so she begins to spread untruths far and wide across her small island community. But as her tales spiral out of control, she discovers that where lies seduce, truths shatter…
The Lie Tree won the Costa children's book award 2015!
Macmillan 2015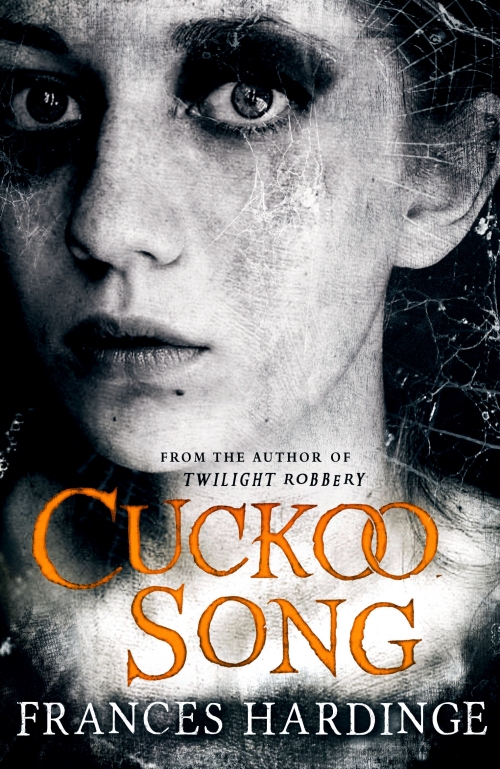 When Triss wakes up after an accident, she knows that something is very wrong. She is insatiably hungry; her sister seems scared of her and her parents whisper behind closed doors. She looks through her diary to try to remember, but the pages have been ripped out. Soon Triss discovers that what happened to her is more strange and terrible than she could ever have imagined, and that she is quite literally not herself. In a quest find the truth she must travel into the terrifying Underbelly of the city to meet a twisted architect who has dark designs on her family – before it's too late…
Cuckoo Song won the Robert Holdstock Award for Best Novel at the British Fantasy Awards 2015!
Macmillan 2014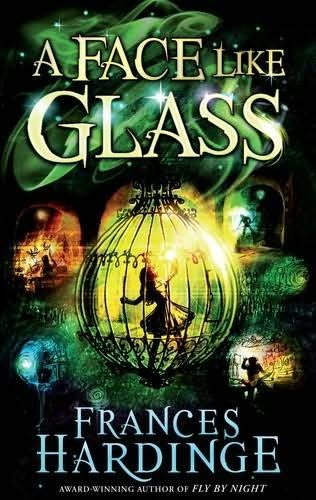 In the underground city of Caverna the world's most skilled craftsmen toil in the darkness to create delicacies beyond compare – wines that can remove memories, cheeses that can make you hallucinate and perfumes that convince you to trust the wearer, even as they slit your throat. The people of Caverna are more ordinary, but for one thing: their faces are as blank as untouched snow. Expressions must be learned, and only the famous Facesmiths can teach a person to show (or fake) joy, despair or fear – at a price.
Into this dark and distrustful world comes Neverfell, a little girl with no memory of her past and a face so terrifying to those around her that she must wear a mask at all times. For Neverfell's emotions are as obvious on her face as those of the most skilled Facesmiths, though entirely genuine. And that makes her very dangerous indeed…
Macmillan 2012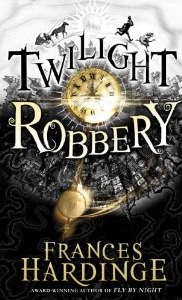 As dusk approaches, the good people of Toll-by-day slam shut their doors and tremble. New openings appear in the shadows, a black carriage rumbles through the streets and a wicked underworld emerges. It is time to discover Toll-by-Night – and it's a very different place.
Black-eyed orphan Mosca Mye and conman Eponymous Clent are down on their luck. Again. So when they find themselves embroiled in a daring kidnap plot, the whiff of money is too tempting to resist. Before she knows it, Mosca is trapped in Toll's deadly night city on a mission to rescue a girl she can't stand with only a midwife, a murderous goose and a war-crazed dandy knight to help her…
Twilight Robbery is the long awaited sequel to Fly by Night.
Macmillan 2011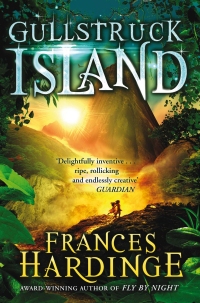 On Gullstruck Island the volcanoes quarrel, beetles sing danger and occasionally a Lost is born… In the village of the Hollow Beasts live two sisters. Arilou is a Lost - a child with the power to depart her body and mind-fly with the winds – and Hathin is her helper. Together they hide a dangerous secret. Until sinister events threaten to uncover it. With a blue-skinned hunter on their trail and a dreadlocked warrior beside them, they must escape. Can the fate of two children decide the future of Gullstruck Island? Discover a dazzling world, a breathtaking heroine… and an incredible adventure. For on the island of Gullstruck nothing is exactly as it seems! With a cast of larger-than-life characters, this is a richly imagined adventure no child will be able to put down – or ever forget!
Macmillan 2009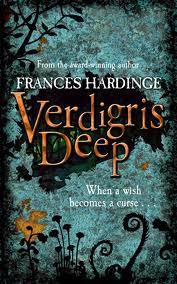 When Josh, Ryan and Chelle miss their bus home they decide to take coins from a wishing well to pay for a ride. But this decision turns out to have some surprising and frightening consequences.
Macmillan 2007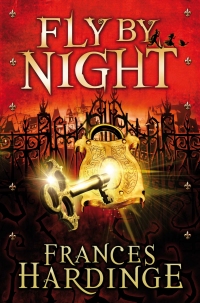 In a fractured Realm, struggling to maintain an uneasy peace after years of civil war and religious tyranny, a 12-year-old orphan and a homicidal goose become the accidental heroes of a revolution.
Macmillan / Harper Collins 2005
Frances' stories have been published in a variety of anthologies and magazines. Look out for her story 'Payment Due' in the recently released Under My Hat: Tales from the Cauldron, a collection of witchy stories by eighteen celebrated authors.
Frances' short fiction and novels have won or been shortlisted for a whole range of awards, both in her native UK and elsewhere.
Find your local bookshops
Would you like to support independent booksellers? Use this button to find bookshops in your area: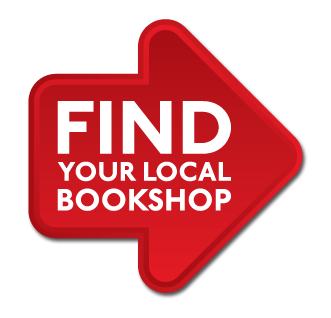 ---
---