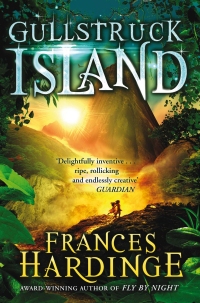 Gullstruck Island / The Lost Conspiracy
Gullstruck Island (called The Lost Conspiracy in the USA) was declared one of Kirkus Review's Best Young Adult Books of 2009, and also one of School Library Journal's Best Books of 2009!
On an island of sandy beaches, dense jungles, and slumbering volcanoes, colonists seek to apply archaic laws to a new land, bounty-hunters stalk the living for the ashes of their funerary pyres, and a smiling tribe is despised by all as traitorous murders. It is here, in the midst of ancient tensions and new calamity, that two sisters are caught in a deadly web of deceits.
Arilou is proclaimed a beautiful prophetess – one of the island's precious oracles: a Lost. Hathin, her junior, is her nearly invisible attendant. But neither Arilou nor Hathin is exactly what she seems, and they live a lie that is carefully constructed, and jealously guarded.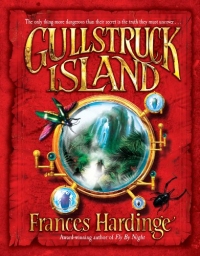 When the sisters are unknowingly drawn into a sinister, island-wide conspiracy, quiet, unobtrusive Hathin must journey beyond all she has ever known of her world – and of herself – in a desperate attempt to save them both. As the stakes mount and falsehoods unravel, she discovers the only thing more dangerous than the secret she hides is the truth she must uncover.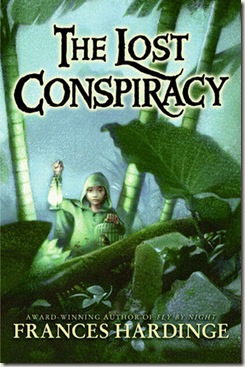 ---
Buy Gullstruck Island via Hive.co.uk
Buy Gullstruck Island from Amazon.co.uk
Buy The Lost Conspiracy from Amazon.com
---