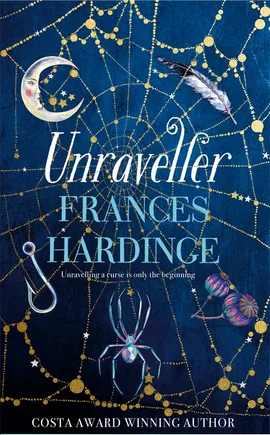 Unraveller
Introduction
If you must travel to the country of Raddith, then be prepared. Bring a mosquito net for the lowlands, and a warm coat for the hills or mountains. If you mean to visit the misty marsh-woods known as the Wilds, you will need stout, waterproof boots. (You will also needs wits, courage and luck, but some things cannot be packed.)
You have of course heard that some people in Raddith are able to curse their enemies. It sounded so picturesque when you were reading about it at home, like a fairytale.
Perhaps you will decide that all the stories of the Wilds and the Raddith cursers were invented to entertain tourists. And at night, when you see a many-legged shape scuttle across the ceiling of your bedchamber, you will tell yourself that it is a spider, and only a spider…
… It is not.
In a world where anyone can create life-destroying curses, only one person has the power to unravel them. Kellen does not fully understand his talent, but uses it to help those who have been cursed, including his ally and closest friend, Nettle. But Kellen himself is cursed, and unless he and Nettle can release him, he is in danger of unravelling everything – and everyone – around him.
---
Buy Unraveller (UK edition) via Hive.co.uk or from Amazon.co.uk
---