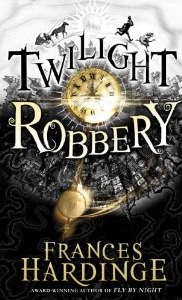 Twilight Robbery / Fly Trap
Introduction
As dusk approaches, the good people of Toll-by-day slam shut their doors and tremble. New openings appear in the shadows, a black carriage rumbles through the streets and a wicked underworld emerges. It is time to discover Toll-by-Night – and it's a very different place.
Black-eyed orphan Mosca Mye and conman Eponymous Clent are down on their luck. Again. So when they find themselves embroiled in a daring kidnap plot, the whiff of money is too tempting to resist. Before she knows it, Mosca is trapped in Toll's deadly night city on a mission to rescue a girl she can't stand with only a midwife, a murderous goose and a war-crazed dandy knight to help her…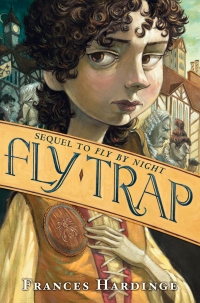 Twilight Robbery / Fly Trap is the long-awaited sequel to Fly by Night.
---
Buy Twlight Robbery via Hive.co.uk
Buy Twilight Robbery from Amazon.co.uk
Buy Fly Trap from Amazon.com
---