The Town Crier's House – 2010
Events related to Frances Hardinge and her work.
Oxford Literary Festival – Fantastical Truths
20th Mar 10:00am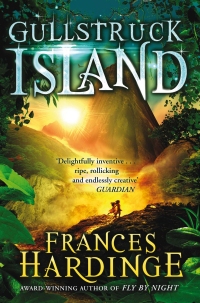 Christ Church College, tickets £6.00 from the Oxford Playhouse. Suitable for Children over 10.
In a rare gathering of exceptional talents, Malorie Blackman, Frances Hardinge and Philip Pullman discuss what fantasy can tell us about reality. Malorie Blackman's bestselling Noughts and Crosses quartet considers big themes of race, terrorism and social equality in a hypothetical world. Pullman's hugely inventive epic trilogy His Dark Materials embraces philosophy and religion. And his fellow Oxford graduate, the award-winning novelist Frances Hardinge, writes acclaimed pseudo-historical fantasies, including Gullstruck Island, which reveal much about ourselves. Chaired by Sunday Times children's books reviewer Nicolette Jones.
Middlesex University Literary Festival
23rd March
Frances was Guest Speaker at Middlesex University Literary Festival, a free event open to the public. More details here.
---