The Town Crier's House – 2009
Events related to Frances Hardinge and her work.
Gullstruck Island
January 2009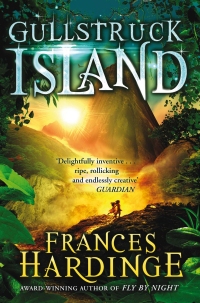 Frances's new book, Gullstruck Island, is published in the UK.
… and The Lost Conspiracy
September 2009
Gullstruck Island is published in the USA, under the name The Lost Conspiracy.
Reading Agency Roadshow
13th August 2009
Frances appears in the Reading Agency Roadshow, held at the Oxford University Press buildings in Oxford.
---